The folks at Monmouth Park Racetrack want to know if you have ever wished you could take a year to travel the world and sample food from every corner of the globe? Well now you can! In only one day!! It's Monmouth Park's newest event and it's this weekend! Around The World: An International Food Festival, takes place this Saturday at Monmouth Park Racetrack in Oceanport.
This can't miss event will feature local food vendors serving up a variety of diverse and tasty fare. From South American, to Asian, to European, there promises to be something for everyone's taste buds! Gates open at 9am and you can enjoy live music from Noon til 4pm from a great local band, Pez Head. Plus there is free general parking, and general admission to the park is just 6 bucks! Children under 12 are free. More ticket and park info are available at www.monmouthpark.com.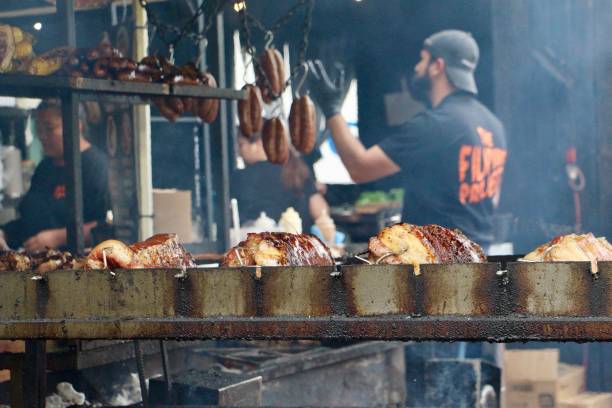 Participating vendors include Chank's Grab N Go, Souvla King Gyros, El Lechon de Negron, empanada Beast, Enzo's Pizza and Subs, G'Day Gourmet, House of Cupcakes, Latin Bites, MexiBoys, MozzArepas, Sweetpepper Venezuelan Specialties, the Zeppole Guys, Wild Bills Old Fashioned Soda, and 5 Star Food Shuttle.
Monmouth Park Racetrack is located at 175 Oceanport Avenue in Oceanport, NJ right off of Garden State Parkway exit 105, and Route 36. It is also accessible vie the New Jersey Transit System's North Jersey Coast Line, which has stops there throughout the weekend.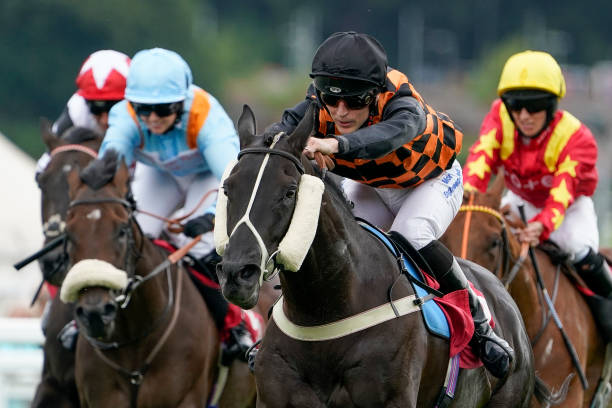 So let's hope for great weather and hearty appetites this weekend at Monmouth Park! Oh and while you're there don't forget to play the ponies! After all they don't call Monmouth Park Racetrack the Shore's Greatest Stretch for nothing! Remember gates open at 9am and the first race is at the first race takes place at 12:15pm. Unfortunately, no pets are allowed, so be sure to bring Fido home and International Doggy Bag!